Survey II
exhibition
•
12 Mar 2022 – 05 Jun 2022
Survey II presents new commissions by 10 artists from across the UK, providing a distinctive snapshot of current artistic concerns and approaches.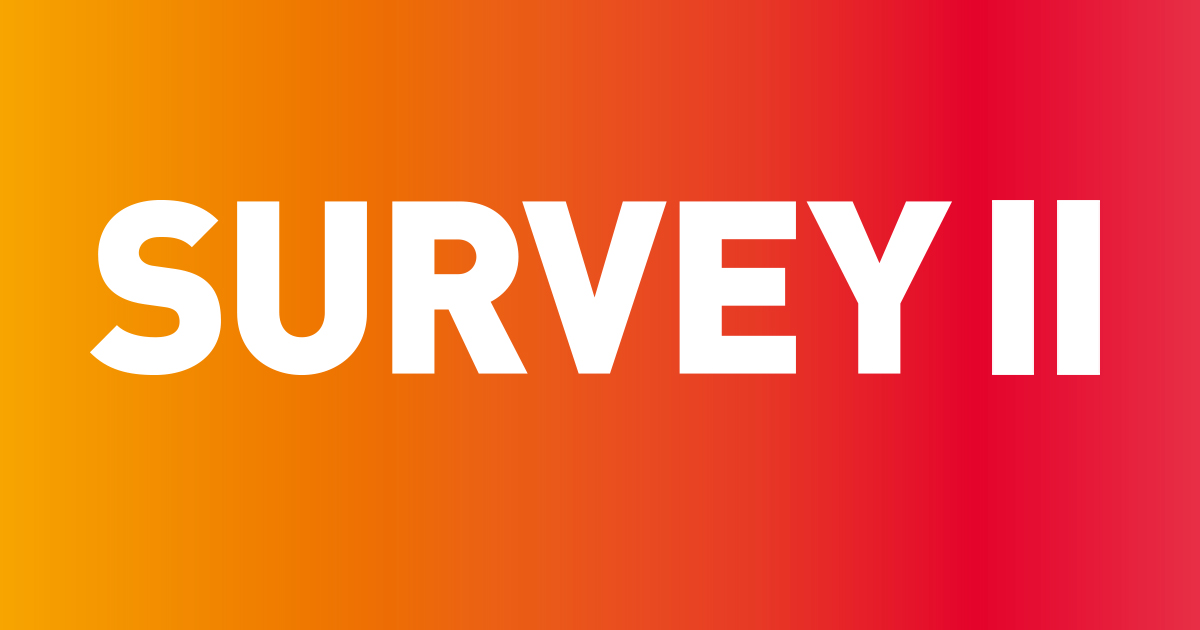 Wednesday – Saturday, 12 – 6pm
Sunday, 12 – 4pm
Survey II is a major touring exhibition led by Jerwood Arts that presents new commissions by ten of the most outstanding early-career artists in the UK. It spans a breadth of disciplines including photography, sculpture, sound, textile, film and installation, providing a distinctive snapshot of current artistic concerns and approaches.
Originally established in 2018, this second edition continues to take a non-institutional approach to selection by inviting over 30 leading artists from across the UK to nominate who they think are the most exciting and dynamic early-career artists making work today.
Nominators include Jonathan Baldock, Jamie Crewe, Sean Edwards, Jade Montserrat, Heather Phillipson, Joanna Piotrowska, Tai Shani, Emily Speed, Wood and Harrison, and Zadie Xa. The final selection was made by artist and Survey 2018 alumni Flo Brooks, together with curators Harriet Cooper (Jerwood Arts), Anthony Shapland (g39) and Angelica Sule (Site Gallery).
The exhibition explores a wide range of subjects, but at its core is a common preoccupation with how we relate to each other and the world around us. The artists consider the balance of control between humans and nature; the representation of queer and marginalised bodies; and the possibility of transformation for both materials and beings. Many works reflect on our relationships with those closest to us, asking where we find points of connection, when we are performing for each other and how we can capture moments of vulnerability and love. Others look at the formation of memory; how we archive and record to create collective touchpoints, or how we can explore diasporic memory through surface, sound and absence.
Exhibiting artists are:
Saelia Aparicio
Tereza Červeňová
Sadé Mica
Rebecca Moss
Cinzia Mutigli
Shenece Oretha
Katarzyna Perlak
Tako Taal
Nicolaas van de Lande
Angharad Williams
The exhibition launched at g39 in Cardiff (3 July – 11 September 2021) before travelling to Jerwood Arts in London (1 October – 11 December 2021) and will be at Site from 12 March – 5 June 2022.
Learn more about the programme and the previous edition of Survey, here.
Press Release, February 2022
Image: Cinzia Mutigli, I've Danced at Parties, 2021.
Photo: Polly Thomas. Installed at g39, July 2021.

Artists
ABOUT JERWOOD ARTS:
Jerwood Arts is the leading independent funder dedicated to supporting UK artists, curators and producers to develop and thrive. We enable transformative opportunities for individuals across art forms, supporting imaginative awards, fellowships, programmes, commissions and collaborations. We present new work and bring people from across the arts together in the galleries at Jerwood Space, London, as well as across the UK and online.
ABOUT g39:
g39 is an artist-run gallery and creative community for the visual arts in Wales, a bridge between artists and audiences. Summed up as informal but professional, at the heart of g39's activities is its relationship with artists. From exhibition to work placements to informal gatherings, initiating peer introductions or realising the most ambitious of solo exhibitions – across this spectrum of relationships our aim is to encourage and enable every person whose ambition it is to pursue a visual art practice.
g39's support programme for artistic practice offering peer critique, artist-curator talks, workshops, seminars, mentoring, professional development and visits. It provides a critical and social network for a creative community within and beyond Wales. g39 offers a range of activities featuring artists from a variety of career stages and nationalities. Many artists who have been supported by g39 in the earlier stages of their career have gained significant reputations including James Richards, Heather Phillipson, Megan Broadmeadow, Sean Edwards and Bedwyr Williams. g39 often works in collaboration with other galleries across the world to show Welsh artists abroad, as well as hosting co-curated exhibitions and projects.