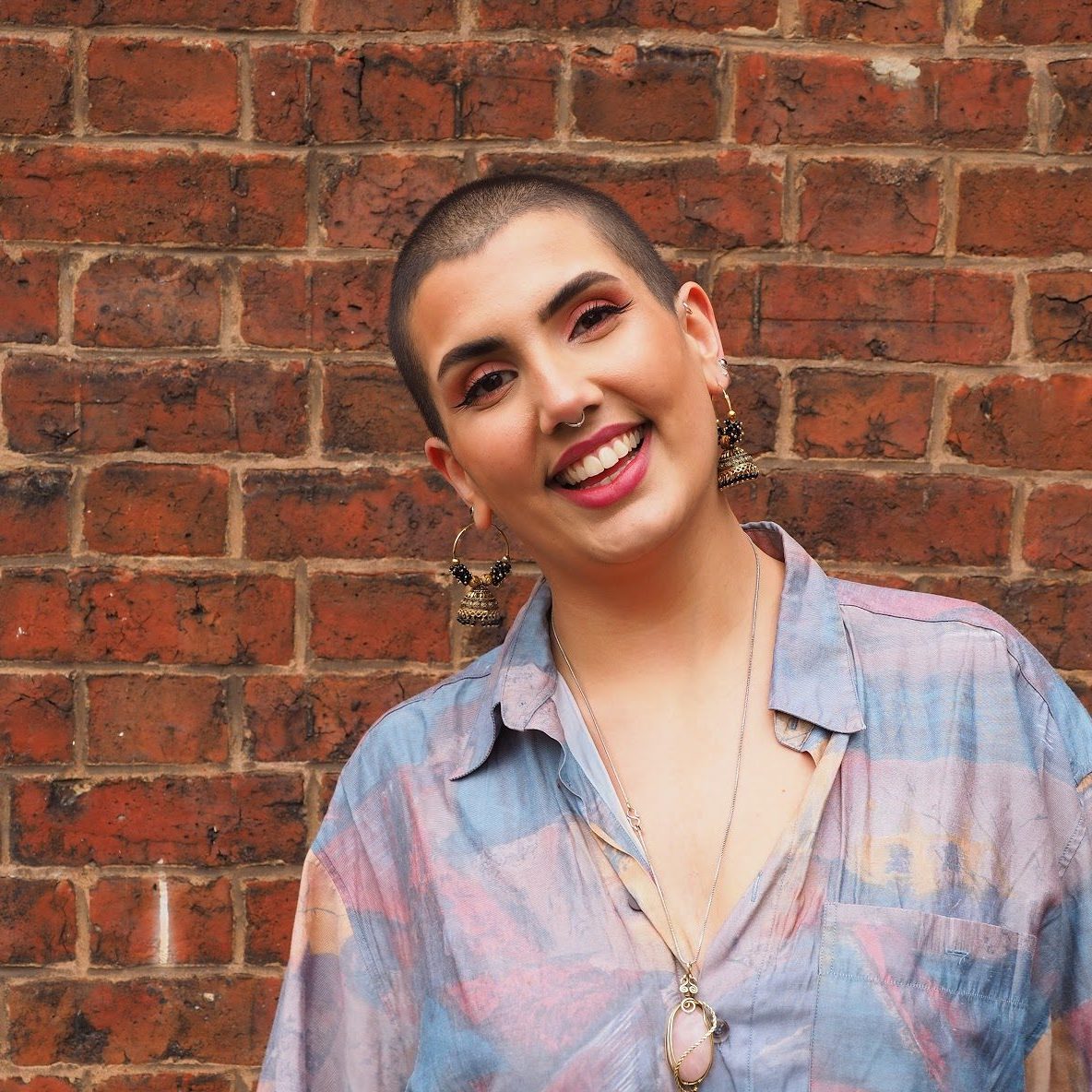 In the fourth episode of Site Gallery's Digital Realness Podcast, host and Site Gallery Programme Assistant Shalikah Walters interviews the creative genius and performer Genesia Kalsi. Tune in to hear Shalikah and Genesia catch up about Genesia's theatre-making, recent cabaret endeavours, her identity as a mixed-race woman from England and how self-love and social media has led to unique opportunities. 
About Genesia Kalsi:
Genesia is a 24-year-old half-Indian half-European actress from Sheffield, based in Manchester. After completing training at High Storrs School and the National Youth Theatre, Genesia has performed with The Sheffield Theatres and various small projects.
She is currently represented by Urban Talent and is working with Prickly Pear productions on Immigration Crisis, a musical exploring the navigating life of different generations of immigrants in England.
Through Instagram, Genesia promotes and celebrates all bodies and anti-diet culture, she models for feminist fashion and underwear brands as a plus-size model, and hosts a queer cabaret night. Make-up is also a huge passion of Genesia's and Instagram and TikTok are her outlets to show this to the world.