Teens in Sheffield – want to join a creative group?
workshop
•
07 Oct 2020 – 26 May 2021
The Society of Explorers is now open to new members!
What is The Society of Explorers?
The Society of Explorers is a collective of culturally-curious 14-18 year olds that renews each year. They  meet once a week to discuss and do, and work as a collective to develop their own projects and ideas. They are a vital voice in the Site Gallery community. 
When you join you will start by creating a manifesto for your year and act upon that – the work you do is led by you. Activities could include leading workshops and events, collaborating with artists, learning digital media skills and gaining experience of working in a leading contemporary gallery. Previous projects include VJ workshops, designing an interactive board game, curating a stage within a music festival and learning how to make music with code.
The Explorers have a budget for activity and will collaborate with Site and partner organisations to gain an insight into the work being done all over the city. Site are working on developing international collaborations, so you can build your own networks and meet similar collectives in other countries.
Site Gallery believes that young people are the future and by the end of the year we want members to feel empowered to use their creativity not only participate, but to define and co-author what culture for young people needs to be.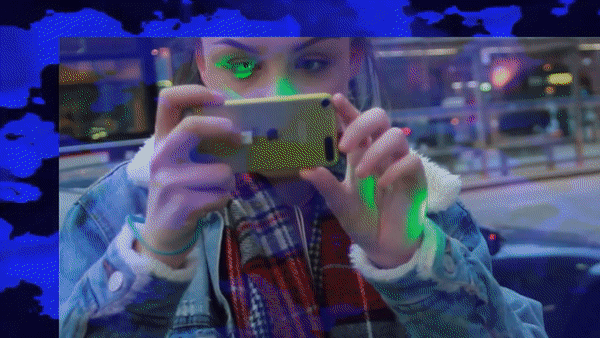 Who is it for?


14-19 year olds.

The Society of Explorers is an opportunity for you to become stakeholders in Site Gallery and the Sheffield creative community. As a gallery we must be representative of all of Sheffield, so it is important that the group is too.

Site Gallery is an actively anti-racist organisation and through all of our opportunities look to amplify the voices of those who are marginalised and underrepresented. We are especially interested in hearing from young people who live outside the city centre and/or haven't accessed the gallery before.
Our commitment


We will ensure that you have a safe, supportive space to develop and share your ideas. We acknowledge and are aware of the stresses placed on teenagers, and we want to ensure that the group meets in an environment where everybody's heard.

We want to demystify what an art gallery is and who it's for, so  you will have access to our Artistic Director, our Curator and all of the members of our team.

We want you to leave the group with new skills that will be applicable to other creative applications.

We acknowledge that as young people you will have unique perspectives. We will always value your input and ideas. The group will work in a way that is non hierarchical.
When will it take place?


The Society of Explorers meet every Wednesday during term time. The first session will be held on the 7th October between 5:30 and 7:00pm.

Sessions may be run digitally, and we will only run in-person sessions when we are sure it's safe to do so. Additionally, the group will be asked whether monthly or occasional online sessions are more beneficial to them.
Support for new members


The cost of travelling to attend a session should never be a barrier. Site Gallery can reimburse all travel receipts immediately, in cash on arrival. If you need additional support, please get in touch.

We appreciate that joining a new group can be an intimidating experience, so we also welcome joint applications from friends who wish to apply together.

Our sessions start at 5:30pm and you are welcome to arrive from 5:00pm, share food and hang out before the sessions start. We hope that this will make it easier for people travelling from further outside the city centre to arrive on time.

So you know what to expect we will be running online sample sessions in September for people who are interested in joining the group. We will also prepare resources by former members of the collective detailing their experiences and advice for new members.

We are always available on the phone or via email. We are reflexive and we are striving to make the group the best it can be. If there's anything else we can do for you, please let us know. We are always appreciative of feedback.

We will be recruiting once a year to ensure that everyone starts together at the same time and that projects begin from the same point.

The deadline for applications is September 21st.
How to apply


Please complete this application form.

There is one question: What does art mean to you?

You can respond in a way that you are most comfortable – be it writing, photography, music or video.

The deadline for applications is September 21st.